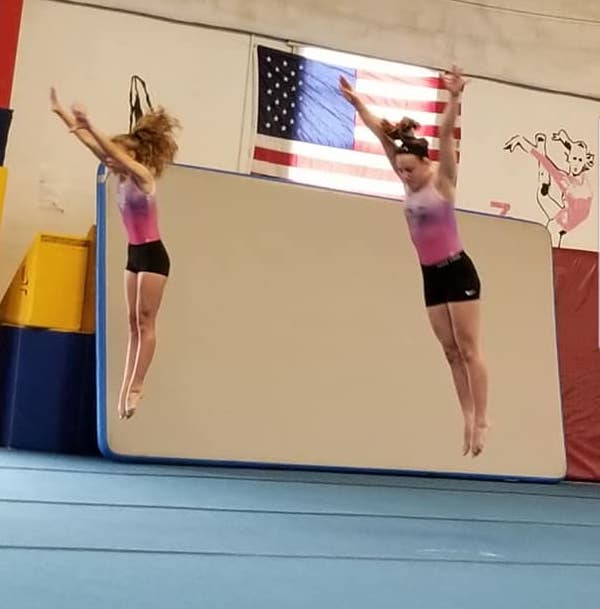 Our Tumbling class is taught on floor only. Coaches will work with students on basic tumbling skills such as cartwheels, round offs and back walkovers.  We also teach backhand springs, front handsprings, and back tucks for the more advanced students. There is also a focus on splits, conditioning, jumps, and proper body form. This is a great class for a child to prepare for a cheer squad or if they want some added skills for a dance routine.
Beginner Tumbling (Ages 4-6) – Beginner Tumbling is for ages 4-6. The class focuses on Cartwheels, Round-Offs, Back Walkovers, and Back Handsprings.
Winter 2020 Session Times
Saturday 12:00-12:45
Grade School Tumbling will return in future sessions.  Please join us for Back Handspring Clinics or private lessons.  
December Bach Handspring Clinic
Back Handspring Clinic
December 30th
5:00-6:30
Cost: $20.00
At Team Gym
Holiday Gymnastics Camp
Thursday and Friday-12/26-12/27
5:00-7:30
Cost: $70.00
For ages 4 and up.
At the Class Gym