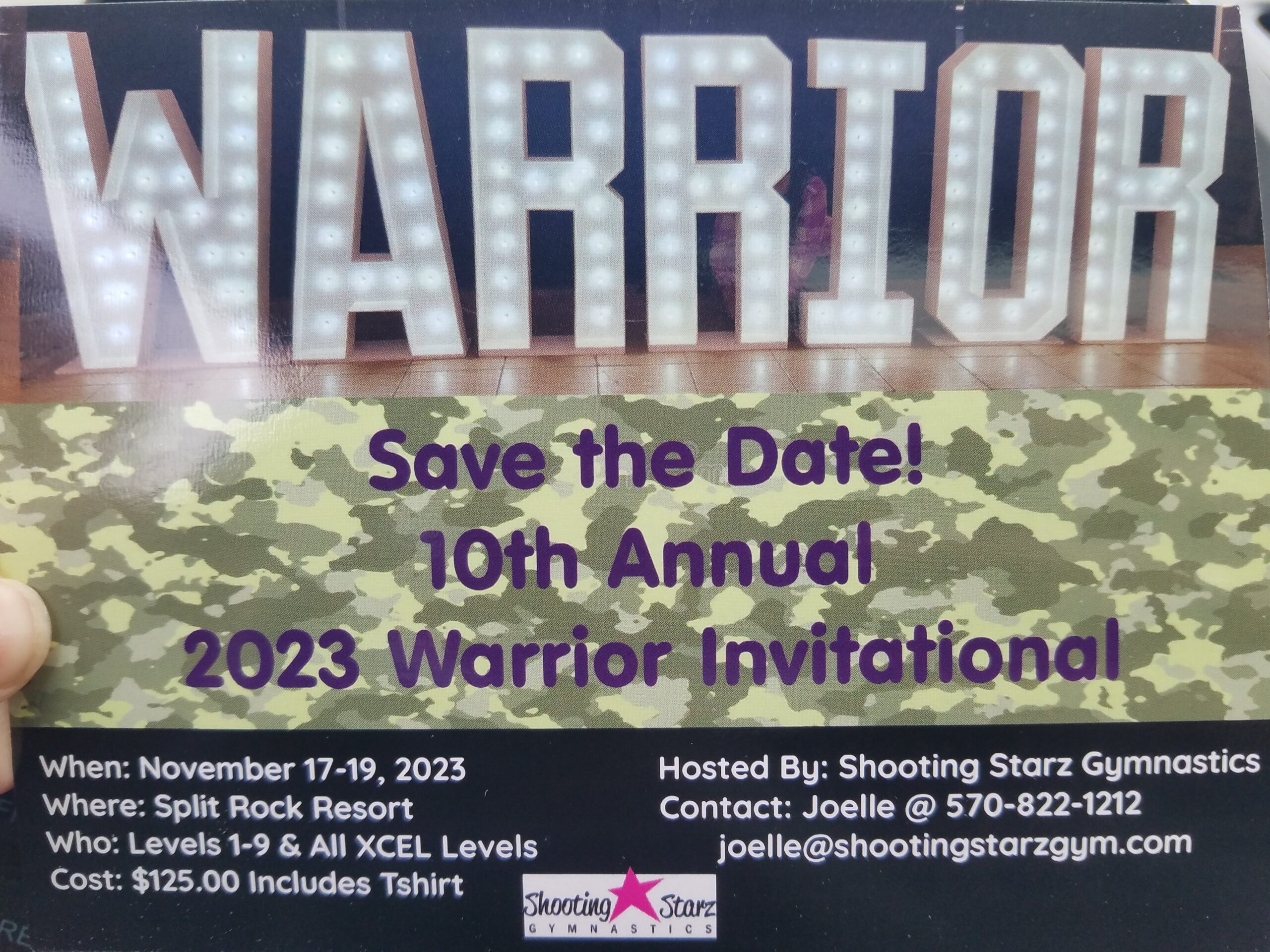 We are proud to announce the 10th Annual Warrior Invitational will take place November 17th-19th, 2023 at Split Rock Resort.
An amazing program!! 
I remember the day that my daughter also decided a different journey and it was so hard to leave !!
"Impressed with the structure, this was missing at the classes she took at another gym.  I felt she really benefited and learned this session"
"My daughter really enjoyed this session.  She finally had the boost of confidence in her skills to advance."
"All staff is attentive and courteous.  My daughter looks forward to every class!"
 My daughter is the athlete she is today due to the intense training and solid, caring coaching staff at SSG. The foundation of her work ethic today is due to all she has accomplished at SSG. She loved it so much, she is back there working! It's a family there
My daughter is definitely what she is today bc of Joelle D'Arco and the SSG coaches!!! 
ShootingStarz Gymnastics: 250 Johnson St, Wilkes-Barre Township, PA 18702, USA