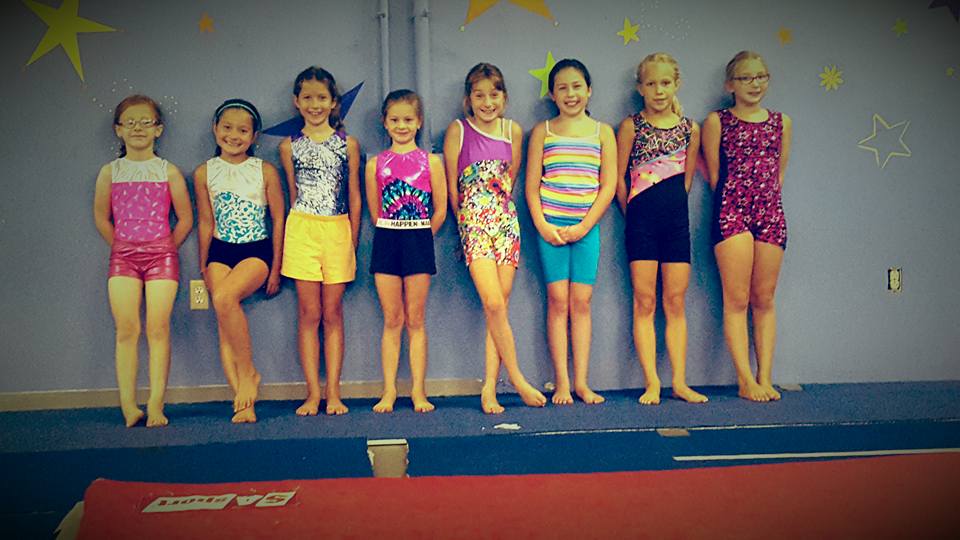 Grade School Classes are for Girls and Boys!
Boys Gymnastics (all ages) – These classes are specifically designed for the recreational student who is ready for more of a challenge. This class is designed for the beginner boy gymnast. Our goal is to teach the proper drills and skills towards accomplishing specific goals. This program places great emphasis on skill progressions and fun.
Firecrackers (Ages 6 & up) – Our Firecrackers class is an introduction to the sport of gymnastics. Gymnasts will learn basic skills on floor, beam, uneven bars, and vault. Gymnasts will work on skills that will develop balance, flexibility, coordination, and self-confidence.
Rebounders (Ages 7 & up) – Gymnasts will continue to work on developing a stronger mastery of basic skills and learn progressively more difficult skills on all four events. Proper body form, self-discipline, and increased understanding of technique will be integrated with skills being taught.
Twisters (by Ability) – The last class of the progressive program before the gymnast is invited to be a part of one of our advanced classes. This class will work on advanced skills on all four events needed for competition, and gymnasts will begin to learn choreographed routines for competition.