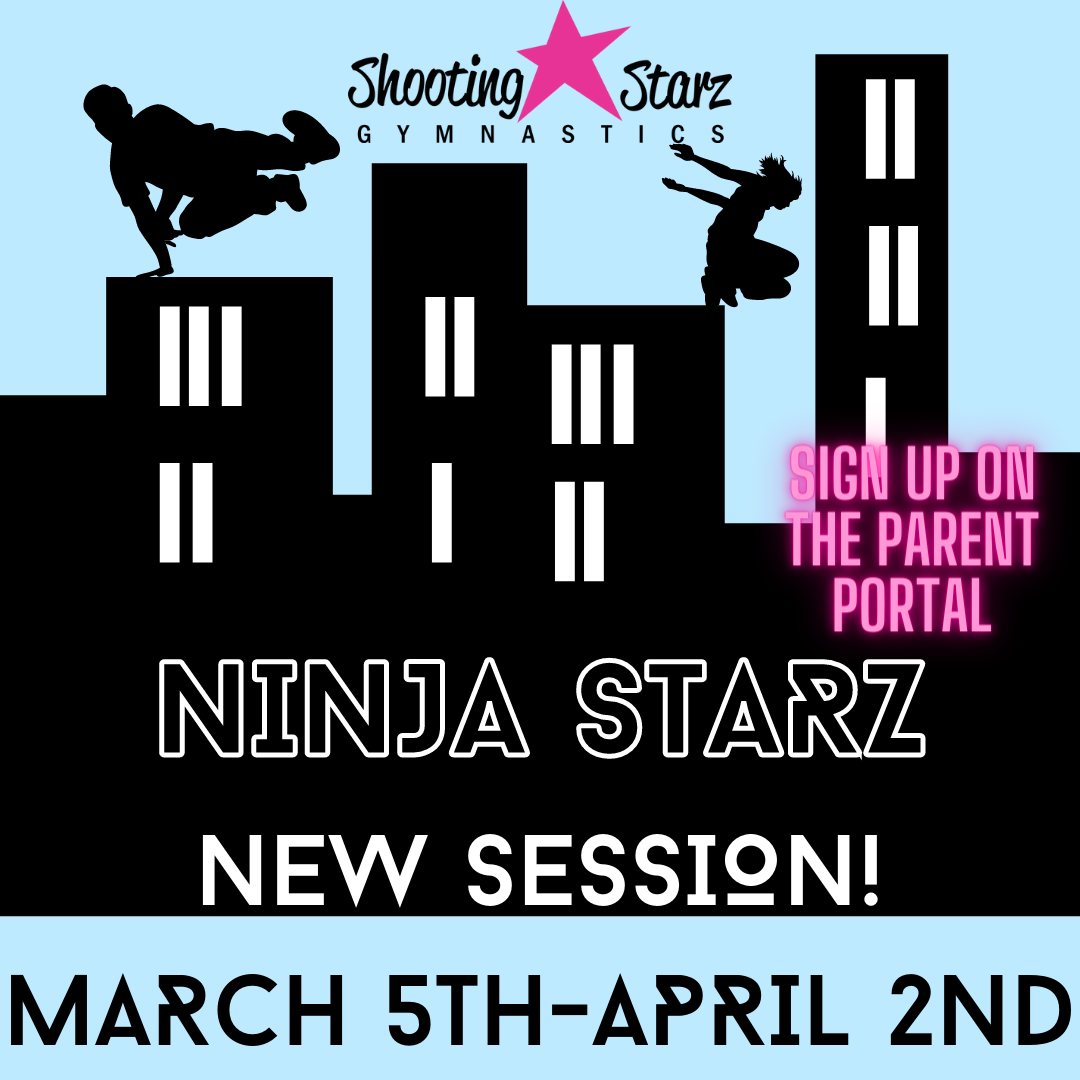 Ninja Starz Returns for Spring 2023! 
Get ready for obstacle courses, challenges, and pit fun! 
Sundays
Mini Ninja Starz 4:00pm-4:45pm for ages 4-7

Ninja Starz 5:00pm-6:00pm for ages 7 and up

5 Week Session- March 5th-April 2nd

Mini Starz $95.00 
Ninja Starz $105.00
at the Team Gym 
Be on the Lookout 👀
Be on the Lookout
for more Ninja Nights!