Joelle D'Arco is the proud owner of Shooting Starz. She made her dream come true in July of 2009 when the doors were opened to Shooting Starz. Joelle originally comes from Boston where she a competitive gymnast/dancer growing up. She attended college in Western Massachusetts with a degree in Biology.  Joelle is working on 18 years experience as a coach and loves coaching gymnasts of all levels. She has one daughter Lydia who also enjoys the gym in her class and a son Anthony.  Her favorite event to coach is Balance beam. She is safety, CPR and AED certified. Looking forward to our 8th year of Shooting Starz Gymnastics.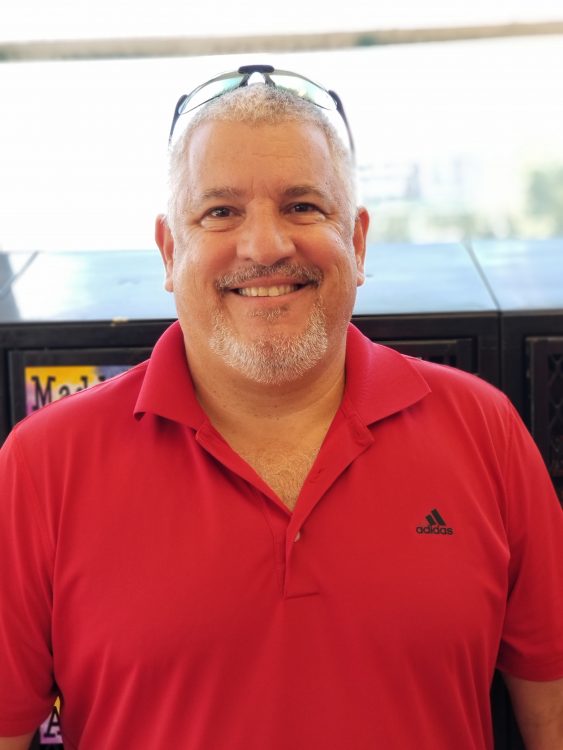 Dave D'Arco is also the proud owner of Shooting Starz and has enjoyed every minute of it. In 2017 he began his Ninja class and it has grown incredibly. His Knowledge of gymnastics has grown along with his love for the sport. Shooting Starz and become a family operation with his daughter doing competitive gymnastics and his son in the gym for Ninja classes!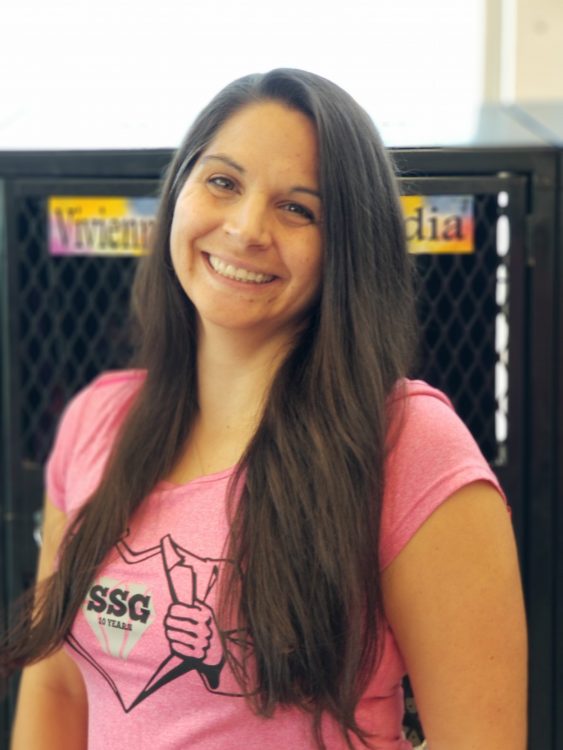 Becky Finch is the manager at Shooting Starz Gymnastics.  You can find her coaching Team and teaching classes.  Becky competed gymnastics for 15 years into college.  She competed for Wilson College in Division III.  Becky's greatest accomplishment was being nationally ranked on Vault in her senior year in college.  Becky loves to share her love of gymnastics with her son and daughter.  Continuing her gymnastics education is very important to Becky and she is CPR and AED certified as well as continuing to take classes through USA Gymnastics University.
Ashlee Berry previously was a level 10 gymnast and was training for the elite level. She has been coaching all levels of gymnastics for 13 years, from mom and tot classes to level 10 gymnasts.  Ashlee enjoys coaching all events but her favorites are floor and beam. She also serves as one of the team's choreographers for beam and floor routines for the optional level gymnasts. Ashlee has attended several TOPs and elite clinics, and gymnastics workshops and trainings across the country.  When not in the gym, Ashlee works as a full time pediatric Physical Therapist with her Doctorate degree from Misericordia University. Ashlee is safety certified through USA gymnastics.  Ashlee is safety certified through USA Gymnastics.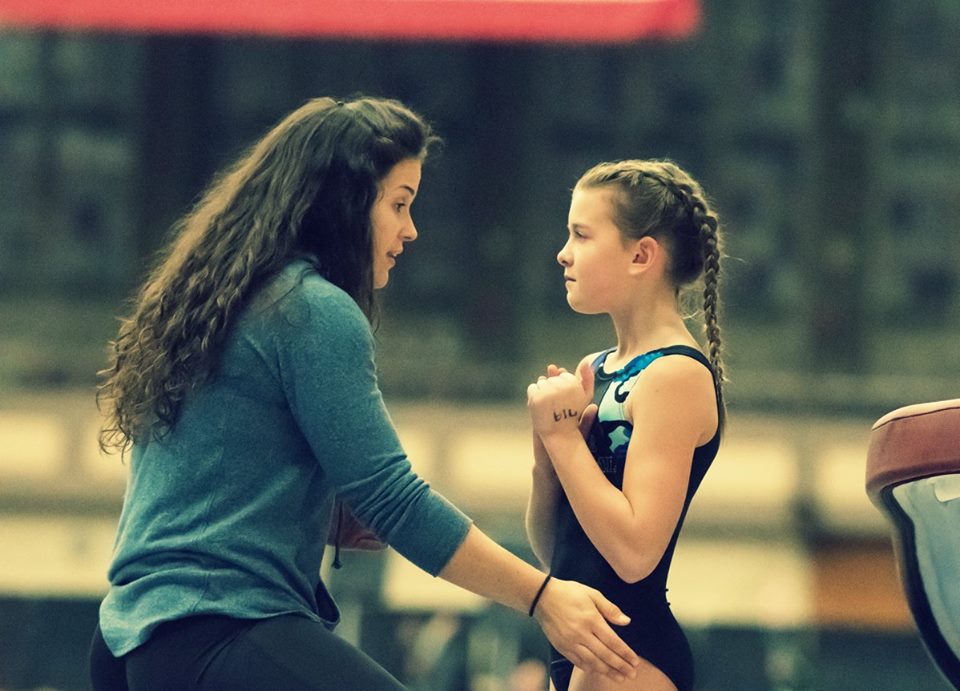 Sarah Plaviak was a competitive gymnast  for 5 years and competed at level 8. Sarah graduated with a degree in Early Childhood Education, Elementary Education, and Special Education. She now works at Bear Creek school.  Her favorite event to coach is floor exercise and she has grown to enjoy working with the optional team gymnasts. She has now taken on a bigger role at the gym and assists with running the Team program. Sarah has been coaching at Shooting Starz for 5 years and is CPR and AED certified and also safety certified through USA gymnastics.
Ellie Bennett was a competitive gymnast for a number of years at Shooting Starz gymnastics.  She finished off at Level 8 and moved onto Pole Vaulting.  Her background in gymnastics served her well as she finished out her Pole Vaulting career at Elon University.  Ellie is back as our Level 3 coach and also works at GK Elite, a leotard company.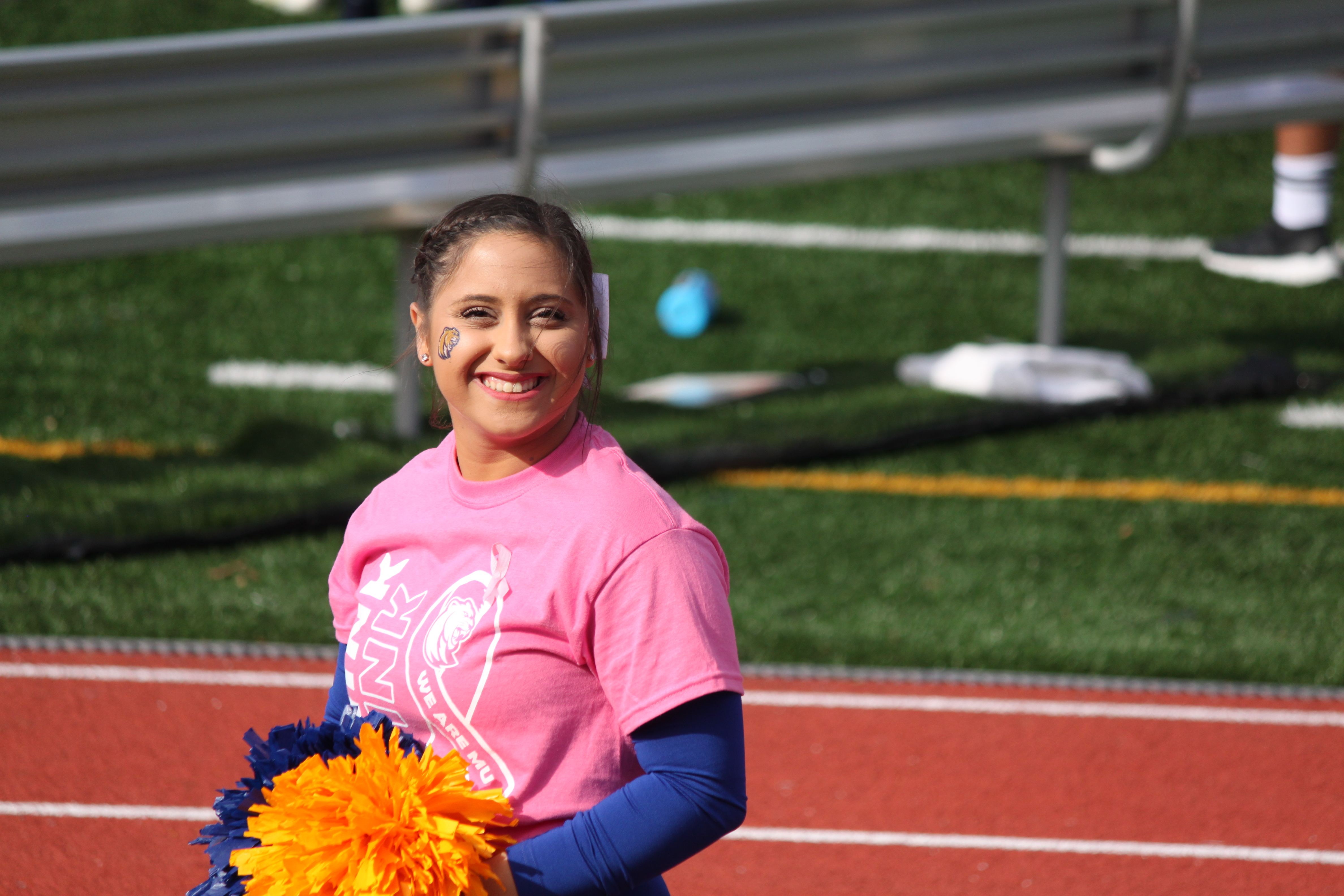 Elizabeth Vespucci is a newcomer to Shooting Starz and has already ingratiated herself with the Shooting Stars family. Elizabeth has an innate passion for teaching. She is a Junior at Misericordia University focusing her education on Early Childhood Education with a dual degree in Special Education Developmental studies. Elizabeth, a native of New Jersey, brings a vast array of athletic expertise with her. Elizabeth is an
accomplished competitive gymnast and cheerleader with success at the State,
Regional, and National Levels.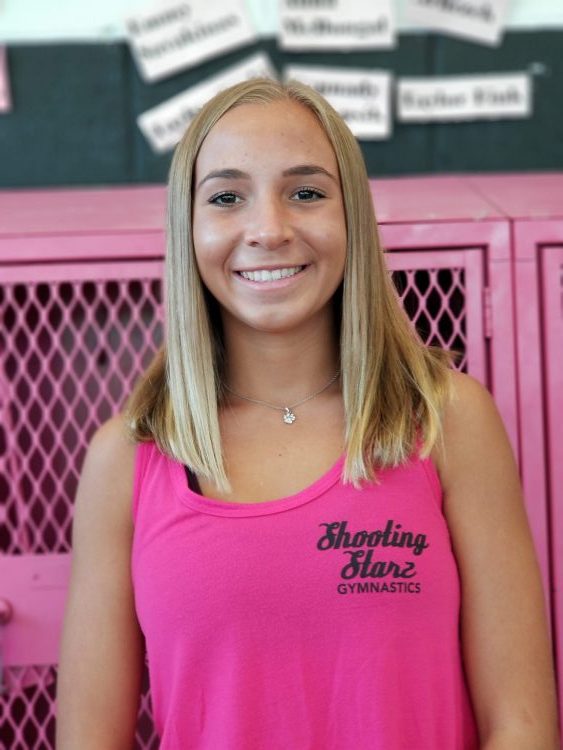 Vanessa Dankovitch is a senior at Coughlin High School.  She was competitive gymnast at Shooting Starz Gymnastics where her love for the gym began.  Her favorite events to compete as a gymnast were bars and vault.  She was very determined to reach her accomplishments inside and outside the gym.  She worked at her goals whole heartedly and now enjoys coaching classes and sharing her knowledge with the younger gymnasts.  She especially enjoys inspiring the young gymnasts to reach their goals and putting a smile on their faces.  She also plays lacrosse for Coughlin and plans on attending college in the fall of 2018.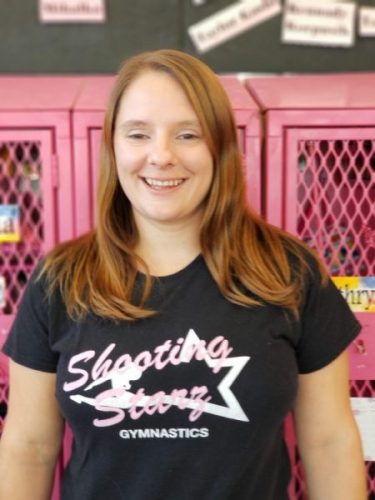 Kait Chimelewski has been with SSG July 2016. She has her Bachelor's degree in Elementary Education for Bloomsburg University and currently teaches 1st grade students. She was the cheer coach for Holy Redeemer High School for 3 years. Kait loves coming to see all of her student's smiling faces everyday!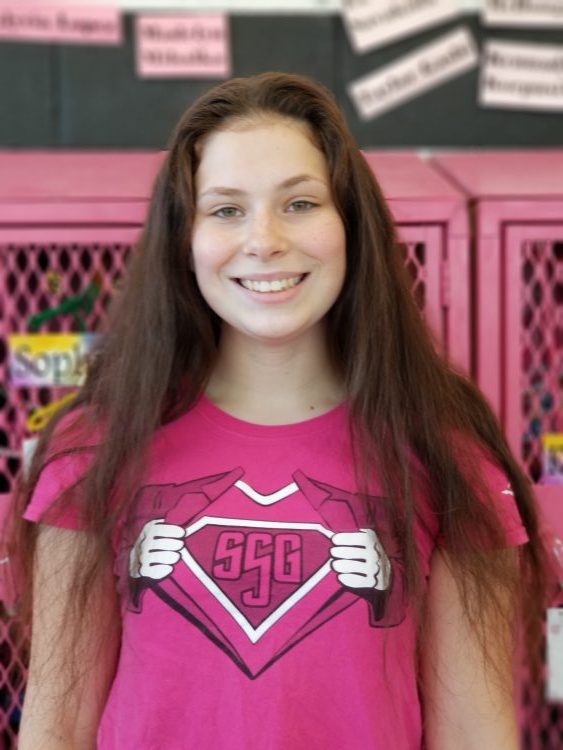 Fiona Goeckel is a student at Coughlin High School. Fiona started her gymnastics career at age 4 and continued for ten years.  She was on the competitive team with Shooting Starz Gymnastics for six years and trained up to Level 6. Gymnastics has helped her with other sports such as Track and Field where she is a pole vaulter. Fiona enjoys working at Shooting Starz Gymnastics because she enjoys teaching little kids and watching them progress. Fiona is the Assistant Level 2 Coach for the SSG competitive team. Fiona is off to college but she will be back on breaks to continue to teach at Shooting Starz!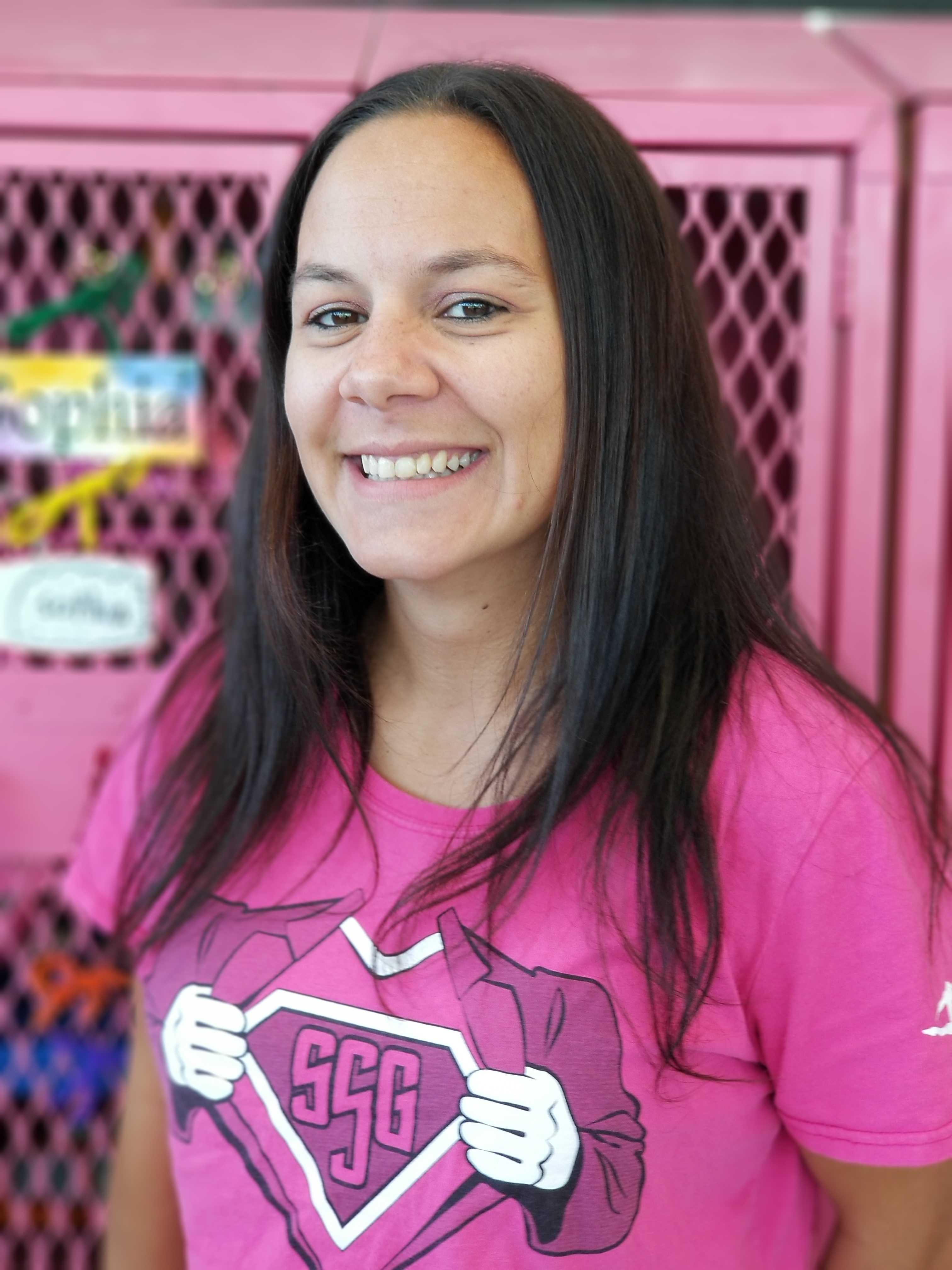 Tayna Brojakowski is studying to be a respiratory therapist. Her background is in cheer and dance. Tayna teaches progressive classes and has begun organizing our birthday parties as the Birthday Party Coordinator.  She enjoys working at Shooting Starz. Specifically, she loves working with the kids, teaching them new skills and seeing them succeed.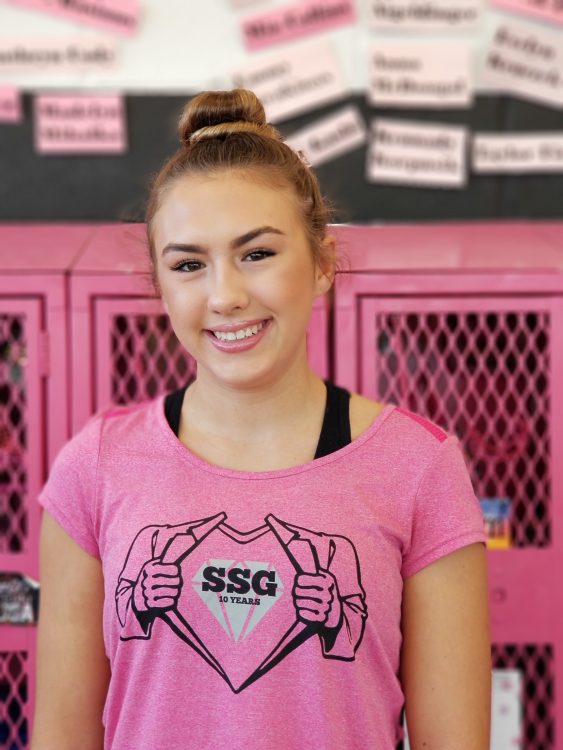 Marisa Brown is a class coach at Shooting Starz Gymnastics.  She did gymnastics since she was a little kid and finished up on the SSG Team at Level 8.  Marisa picked up cheerleading at Crestwood High School and is currently a senior competitive cheerleader with Crestwood.  Her favorite event was Floor.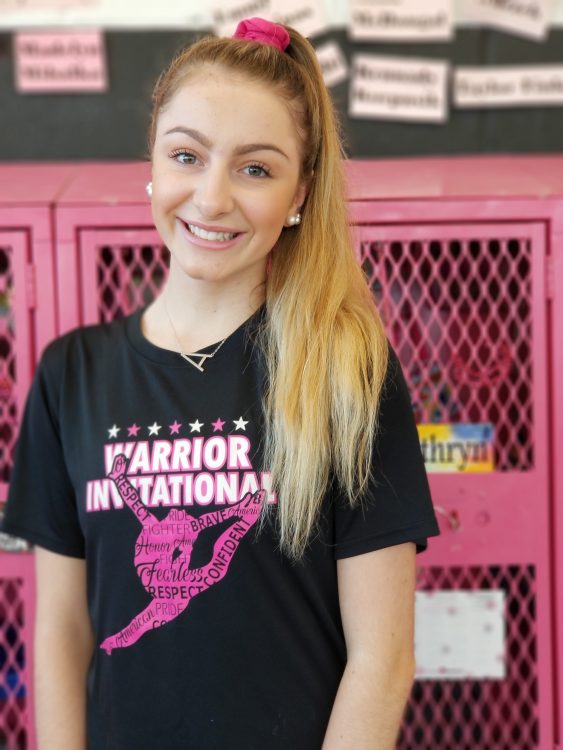 Avery Kovalchik started gymnastics in First Grade.  She stopped and started Cheerleading.  She eventually came back to gymnastics in 6th Grade and continued until she reached Level 6 in 8th Grade. She is now a Varsity Cheerleader for Crestwood High School. Avery loves working with the kids at SSG and loves extending her experiences as a gymnast and cheerleader with all the kids she teaches!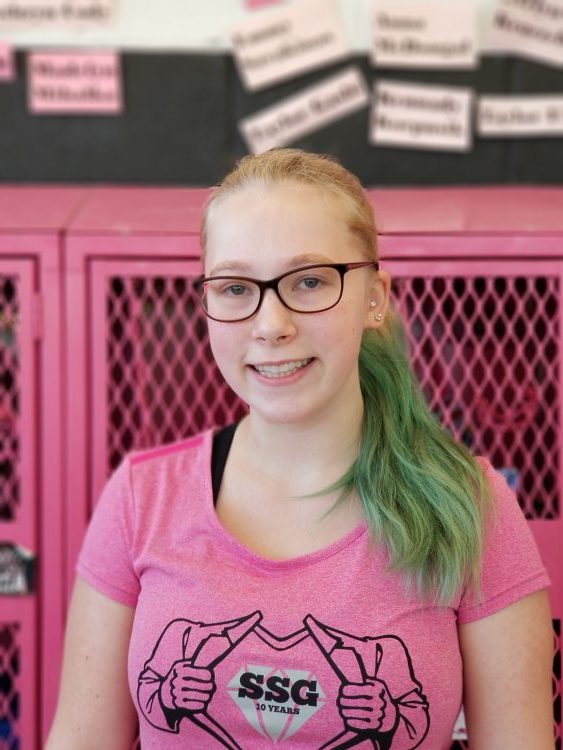 Olivia Mikula is a competitive team gymnast and a team coach at Shooting Starz.  Olivia helps out with the Level 2 and Level 3 team gymnasts.
Grace Osiecki is a class coach at Shooting Starz Gymnastics.  Grace is a Level 8 gymnast with the SSG competitive team.  She also works with the Level 2 team gymnasts, teaching them basics and getting them ready for competition.  Grace looks forward to learning more about teaching gymnastics and wants to share her love of gymnastics with all the kids she teaches!
Libby Williams is a class coach at Shooting Starz Gymnastics.  Libby has been a cheerleader for many years and loves to teach tumbling.  Libby brings a positive attitude into the gym and looks forward to the smiles from the kids she teaches.